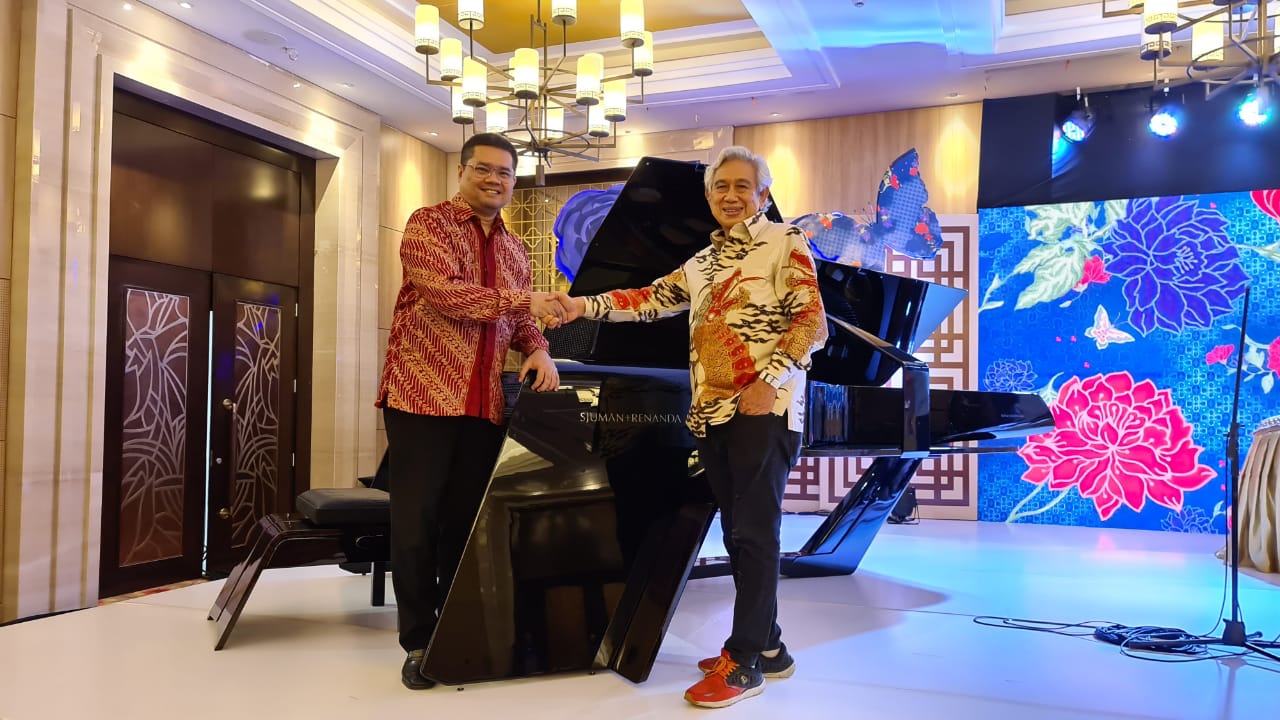 On August 13th, 2020 Tentrem Hotel, Apartment & Mall Semarang had a grand opening. Having supplied thousands of furniture, wall panels and other millwork items for the hotel, apartment and public area, Saniharto was given a chance to have our piano played during both the luncheon and dinner gathering.
The piano was played by the well known pianist and composer Ananda Sukarlan who is our Brand Ambassador for this Sjuman+Renanda SR1928 The Awakening with Saniharto's Craftmanship.
Using this opportunity, we also had a press conference announcing this collaboration to the media. Both Saniharto and Ananda Sukarlan have the same vision and mission to continue bringing Indonesian name to the world through our work. Since music is a universal language, it will likely be well received.
Some of the news can be accessed on below links :
RMOL Jateng
https://www.rmoljateng.com/read/2020/08/13/29450/Usung-Kebudayaan-Go-Internasional,-Saniharto-Enggalhardjo-Dan-Ananda-Sukarlan-Kenalkan-Piano-Pabrikan-Sendiri-
Kabarku.net
https://kabarku.net/2020/08/pabrik-furniture-saniharto-membuat-grand-piano-panjang-275-meter-senilai-rp25-m/
Berita Satu
https://www.beritasatu.com/hiburan/665263/ananda-sukarlan-bangga-dengan-piano-karya-anak-bangsa
Kuasa Kata
https://kuasakata.com/read/berita/17415-saniharto-enggalhardjo-launching-piano-hasil-garapan-sendiri
Semarang Pedia
https://semarangpedia.com/saniharto-enggalhardjo-kenalkan-inovasi-terbaru-concert-grand-piano/
Koran Jakarta
http://www.koran-jakarta.com/ananda-sukarlan-bangga-kenalkan-piano-konser-produk-dalam-negeri/
« back to news