15-17 May 2013
This year marked a lot of firsts for Saniharto at the HD Expo. Although we have been participating annually since 2001, this year we collaborated with award winning interior design firm, Dawson Design Associates, Inc. to create a vision for our booth. This is also the first time that the HD Expo was held at the Mandalay Bay Convention Center instead of the Sands Convention Center.
Andrea Sheehan and her creative team at DDA designed a venue for social interaction, featuring a contemporary living room & bedroom, a traditional living room & bedroom, and a social living room & bar. Trend setting spaces with International attitude and Indonesian flavor.
DDA invited friends of the industry to help create the overall ambiance and vision of the booth. Alarwool provided custom carpets from Spain, JLF/lone meadows furniture supplied all of the upholstery pieces, original artwork from Grand Image and Lusive Décor contributed custom light fixtures. Additionally, the booth featured bedding and accessories by Shades of India. The goal of the project was to reflect current trends in boutique hotel design.
We are pleased at how successful the collaboration was and are thrilled to share that the Hospitality Design Magazine team awarded our booth the title of "Best of Show". Saniharto strives for perfection in supplying our clients with beautiful luxury products, as well as providing the best customer service.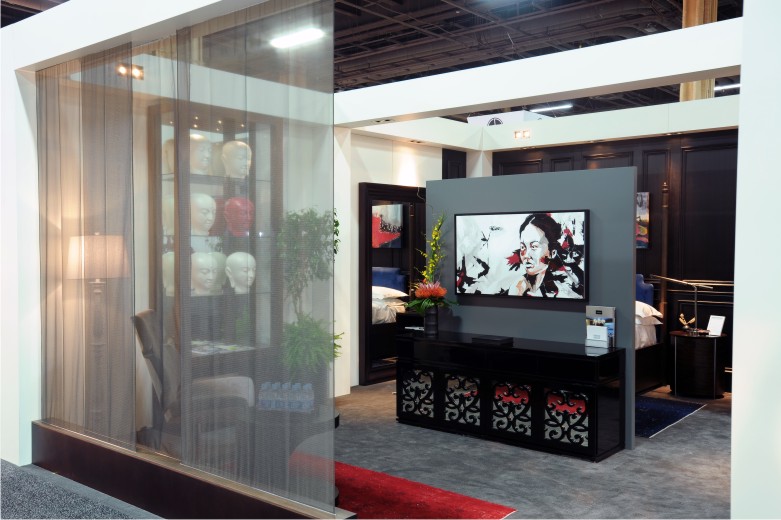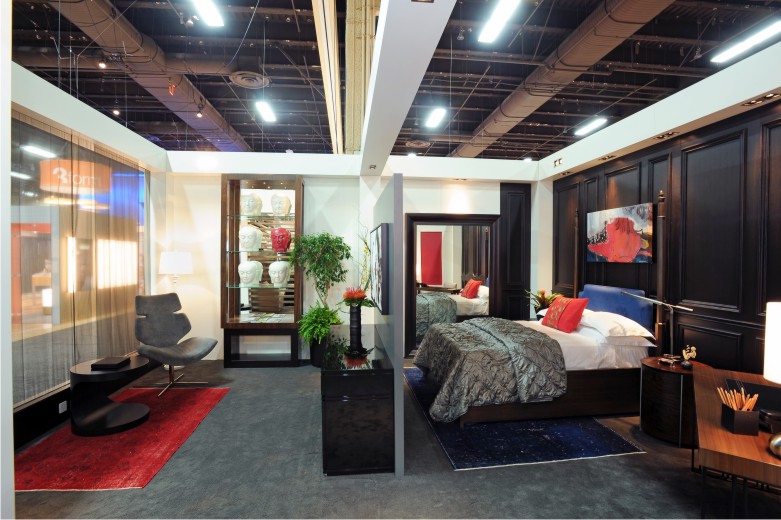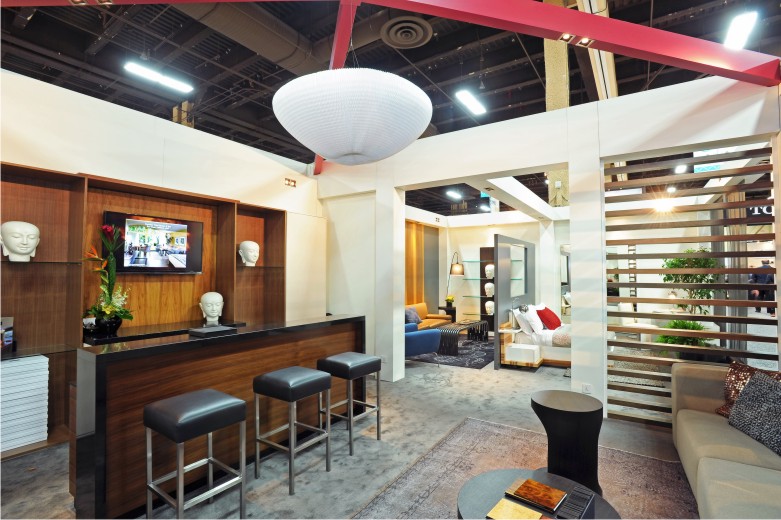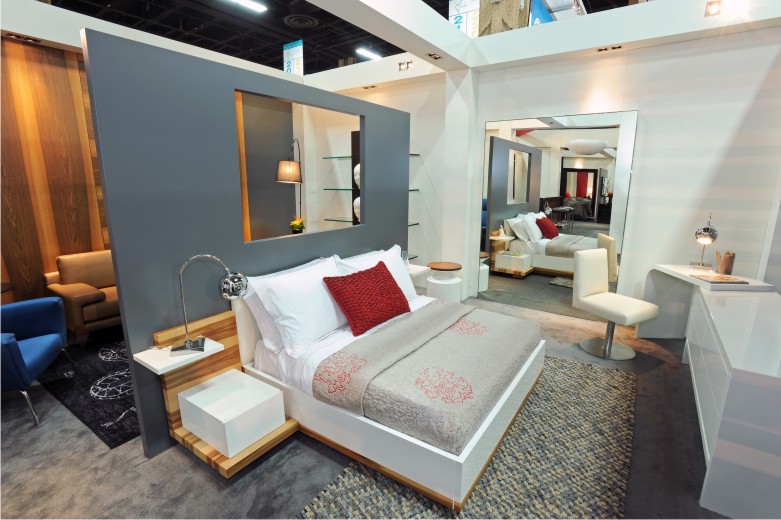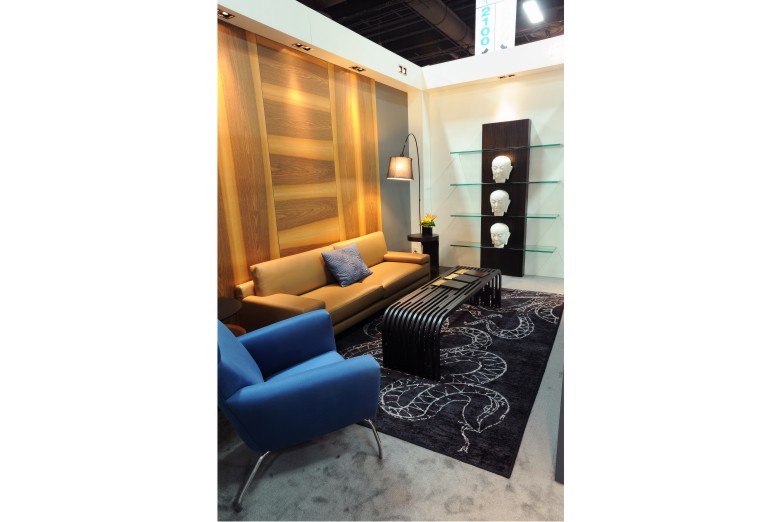 « back to news